Event Details
The Future of Sourcing: A Fireside Chat
In this session two highly accomplished professionals will discuss the future of Procurement and Strategic Sourcing, and how organizations are staying relevant and unleashing the potential of innovation.
What procurement skills are relevant for the future? What will change?
How do we leverage disruption and innovative trends?
How do you buy in a time of change driven by such drastic innovations?
How are sourcing organizations leveraging and supporting innovation?
In this forum, the experts will challenge the audience and each other with some of the most provocative questions about the future of our profession!
This will be a highly interactive session and participants should come prepared with questions they'd like to ask the experts.
Lorri Rowlandson - Senior Vice President, Brookfield Global Integrated Solutions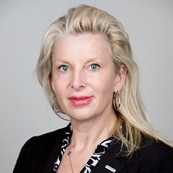 Lorri is a skilled executive with over 20 years of experience in strategic sourcing and corporate real estate. She is a relationship driven and results oriented professional who coaches and empowers her team to deliver unprecedented results. Lorri has made a career of tackling highly complex projects with an innovative entrepreneurial spirit, consistently achieving multimillion dollar savings results.
An equally accomplished professional in Strategic Sourcing and Corporate Real Estate, Lorri is a progressive business leader whose results are measured not only in the impressive numbers she delivers but also in the dedication and commitment she offers clients. Lorri is sought after by her industry peers as a subject matter expert as it pertains to Real Estate Outsourcing, with particular specialization in transitioning complex first generation outsourcing arrangements.
She is a powerful presenter and communicator where she effectively conveys thought leadership and subject matter knowledge with an entertaining presentation style.
Emmanuel Cambresy – Founder & Managing Director – Wezard │ Collaboration Catalysts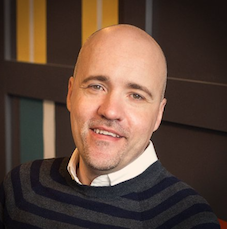 For nearly two decades, Emmanuel has been on a journey to rethink business collaboration through value creation, inclusive governance, breakthrough innovation, cross-functional partnering and fruitful business relationships. In 2017, he founded Wezard, a fast-growing research & consulting firm specialized in enterprise collaboration. Prior to this, Emmanuel was Chief Knowledge Officer at Old St Labs, a technology company specialized in software solutions that enable organizations to forge valuable relationships with their strategic business partners.
Until 2013, Emmanuel led Novartis global Supplier Performance & Innovation strategy for global logistics across all Novartis divisions, as well as other progressive strategic sourcing roles in a wide array of companies (from medium businesses to niche consulting firms and large multi-entity corporations) and across various continents and industries (telecommunications, consumer products, healthcare & life sciences, automotive and management consulting).
In 2013, he successfully led the deployment of the first Vested Outsourcing partnership in the pharmaceutical industry worldwide. Certified Purchasing Professional by the "Compagnie des Dirigeants et Acheteurs de France" in 2005, Emmanuel was also named FORTH Innovation Facilitator in 2014 as well as Vested Deal Architect by the University of Tennessee the same year. Later, he became one of the first Gallup Certified coaches in strengths-based development in Canada as well as a faculty member of McGill University where he now teaches strategic sourcing in the new economy.
Ontario Bar Association
20 Toronto St, Toronto, ON
M5C 2B8
Canada
8:00 – 8:30: Breakfast
8:30 to 9:15: Presentations, questions and discussion
9:15 – 9:30: Break
9:30 to 10:15: Panel Discussion
Select number of tickets and Click on the orange Register button below to register for the event.
NOTE: You must be logged in to register as a CORE member.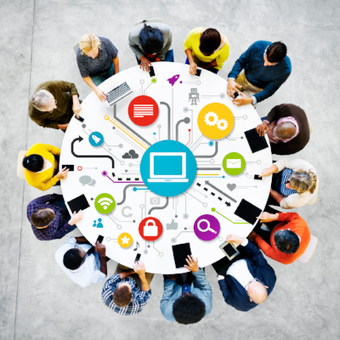 Ontario Bar Association. 20 Toronto St. 2nd Floor. Toronto, ON M5C 2B8, Canada