Event Details
Organizations want to leverage multiple cloud services across different platform vendors. However, security continues to be a key concern. The organic adoption of cloud service across different departments leads to a fragmented cloud security strategy. As a result, it exposes them to compliance issues or potential data breach. On top of that, there is an overload of new security controls in the cloud environment, and security talent is hard to find.
In this session, we will provide IBM Security's point of view on the key security challenges when migrating to cloud. We will share our recommended approach to respond to those issues with some interesting use case stories.
Vikram Chhabra - IBM
Vikram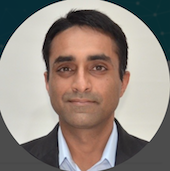 Chhabra is a Global Program Director with IBM Security Services. He is responsible for several security services offers across cloud security, network infrastructure, data, identity and compliance.
Vikram is driving the next generation of security transformation services through IBM X-Force Platform to proactively protect IBM clients from advanced threats. He is leading the DevSecOps initiative to enable security controls in a multi-cloud environment at cloud-speed.
Prior to his role at IBM Security, Vikram managed suite of collaboration products at Cisco, bringing SaaS and on-premises offers to market. He launched Cisco's first customer context data storage in the cloud, secured with double encryption using remote key management. Vikram also acted as the Security Advocate for Cisco Collaboration products, building host & IPS security policies, managing Active Directory integration, securing network traffic via segmentation, etc.
Vikram has an MBA from Babson College, MA and a MS in Computer Science from WPI, MA.
John Heaton, CA/CPA, CISA, CISSP - KPMG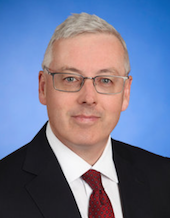 John is an experienced IT Risk and Security transformation leader with 30 years of experience. He brings over 20 years of pragmatic experience in helping clients to transform their IT risk and security organizations, solutions and processes to meet the ever changing regulatory and customer requirements. His specialties include leading large-scale Cyber security and transformation programmes. John has extensive experience in dealing with leading global organizations having worked in North America, South America and Europe.
John also has expert knowledge in information security Risk Management, technical security architecture design, Cyber maturity assessments, application security, and security compliance.
Richard Corley , Partner - Goodmans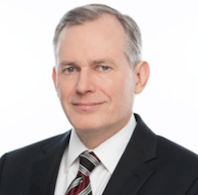 Richard Corley is a Partner at Goodmans and leads the Outsourcing and Cleantech practices. He has more than 25 years of experience working closely with technology companies in Canada. He has acted as lead counsel to major corporations in complex outsourcing transactions, joint ventures, technology acquisitions and licensing, cleantech transactions, and in a variety of other technology-related commercial and corporate law matters. He was recently named a member of Canada's 2016 Clean50, a program honouring leaders who are advancing the cause of sustainability in Canada.
Goodmans LLP
333 Bay St #3400, Toronto, ON
M5H 2S7, Canada
8:00 – 8:30: Breakfast
8:30 to 9:15: Presentations, questions and discussion
9:15 – 9:30: Break
9:30 to 10:15: Panel Discussion
Select number of tickets and Click on the orange Register button below to register for the event.
NOTE: You must be logged in to register as a CORE member.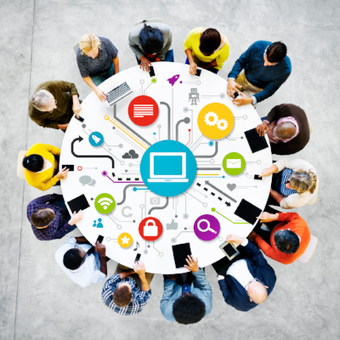 333 Bay St #3400, Toronto, ON M5H 2S7, Canada