Discussion Forum - Enterprise-wide resiliency strategy
Event Details
There is an essential evolution in disaster recovery. It is called orchestration.
As the word suggests, orchestration is the ability to have all the pieces of your complex data systems work in coordinated fashion.
Orchestration, in disaster recovery, creates an intelligent workflow comprised of individual automated actions or patterns. It is the ability of each piece to automatically and intelligently do the right thing at just the right time, by reducing human error, saving money and getting back up and running faster.
Today's reality is that with much more complex business-driven recovery needs, IT executives must orchestrate recovery horizontally across all technologies and vertically across all IT layers.
Anything less than full orchestration is yesterday's response and frankly, it's not going to be good enough.
Peter Gladwish, Business Unit Executive, Resiliency Services, IBM Canada Ltd.
Peter's current role is the Business Unit Executive for IBM Canada's Resiliency Services unit. Peter is a proven and seasoned Senior Professional who provides a well balanced perspective on how customers can leverage IT to meet their business goals and objectives.
Peter has over 27 years' experience in information technology ranging from a variety of roles in the areas of operations, management, sales and marketing. He has been in the services business for the past 14 years and has a strong track record of helping customers solve their business challenges. Prior to his role in Resiliency Services, Peter was responsible for building out IBM's data centre co-location offerings through a network of 3rd party Delivery Partners thus providing IBM Canada a national footprint of data centre services. Other experience includes leading Strategic Outsourcing engagements at IBM, time at Sprint Canada as Vice President of Sales and National Sales Manager at Johnson Controls.
Peter's current role in Resiliency Services focuses on a suite of IBM services that can help customers assess the risks associated with data and event disruptions that could affect their business' availability and provides solutions that can maintain continuous business operations during such disasters.
Continental Breakfast: 8:00 - 8:30 a.m.
Presentation: 8:30 - 9:15 a.m.
Networking Break: 9:15 - 9:30 a.m.
Panel Discussion and Q&A: 9:30 - 10:30 a.m.
Click on the Purchase Tickets orange button below to register and/or pay for the event
McCarthy Tetrault, 66 Wellington Street West, 53rd Floor, Toronto
Click on the Purchase Tickets orange button below to register and/or pay for the event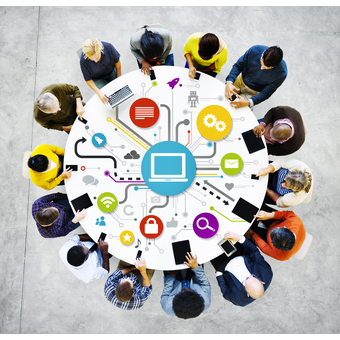 McCarthy Tetrault, 66 Wellington Street West, 53rd Floor, Toronto