Interactive Learning Session - June 14, 2018 - SOC I& II
Event Details
Service Organization Controls report - SOC1 & SOC2: Interactive Learning Session
Understanding Service Organization Control reports (aka SOC1 and SOC2 reports) is critical when working with a Service Partner. It is not simply about asking for and receiving the report, but reading, understanding the contents and acting on the key messages are critical to managing the service related risks, service performance and supplier relationships. Further, there have been recent changes to the SOC reporting standards that would be helpful to understand.
In order to help our members on this topic, CORE is pleased to welcome Baskaran Rajamani, Partner from Deloitte's Risk Advisory practice and his team to provide an interactive learning session on SOC reports and to share his knowledge and experience with our members. The following will be outline of the session:
Intro to SOC reports
SOC1 vs SOC2: Understand the difference and importance of each
A brief introduction to the new standards (SSAE 18) for SOC 1
Reading and understanding the Reports: What are the key sections to focus on and how to interpret the content and key messages to determine appropriate action
Working with your 3rdparty: Who is responsible to manage requirements and issues. How to ensure key risk management actions aren't missed
Furthermore, this will be an interactive session, where all participants will be participating in a live exercise together
8:00 – 8:30: Breakfast
8:30 – 9:15: SOC topic facilitation by Baskaran Rajamani and team
9:15 – 9:30: Break
9:30 – 10:15: Interactive discussion (Sample report)
The session will be held on June 14th, at Deloitte's new space at 8 Adelaide Street (West) - closer to Yonge and Adelaide
Baskaran Rajamani, Partner Deloitte
Baskaran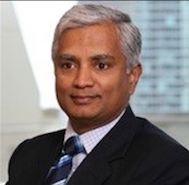 Rajamani is a Risk Advisory Partner with Deloitte in Toronto specializing in assisting Financial Services clients in successfully managing Third Party and Outsourcing risks, related Regulatory Compliance management, Governance as well Security and Audit implications.
Baskaran is a frequent speaker on Third Party and Outsourcing risk and governance related topics at conferences and has assisted Banks in remediating regulatory and audit findings related to Third Party Risk Management.
Baskaran has led several Service Audit Reports (Under Canadian, US and International Standards, SOC-1 and SOC-2 reports) related to risk management controls at service providers for over 10 years.
Mark Varma, Senior Manager Deloitte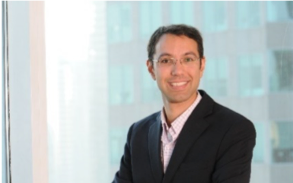 Mark is a Senior Manager in Deloitte's Risk Advisory practice. He has significant experience managing IT and business process audit and advisory engagements for financial services industry organizations and other Deloitte priority accounts. He focuses on Operational Risk projects, including risk and controls assessments, risk reporting, internal control audit, and third party risk. His work includes leading SOC 1 and SOC 2 audits, performing pre-assessment/scoping engagements to help organizations get ready for their first SOC 1 or SOC 2 audit, and also working with organizations that receive SOC 1 / 2 reports to review and assess the reports, as part of their control and risk management programs.
Mark has extensive experience leading training for Deloitte's clients and staff. Mark has also delivered presentations to professional associations such as ISACA (Information Systems Audit and Control Association). Mark is a Chartered Professional Accountant (CPA), Chartered Accountant (CA), and a Certified Information Systems Auditor (CISA). He holds a Bachelor of Commerce degree from Queen's University.

Deloitte
8 Adelaide St W #200
Toronto, ON
M5H 0A9
Canada
8:00 – 8:30: Breakfast
8:30 – 9:15: SOC topic facilitation by Baskaran Rajamani and team
9:15 – 9:30: Break
9:30 – 10:15: Interactive discussion (Sample report)
Select number of tickets and Click on the orange Register button below to register for the event.
NOTE: You must be logged in to register as a CORE member.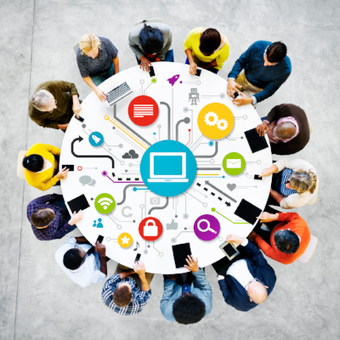 8 Adelaide St W #200, Toronto, ON M5H 0A9, Canada