Event Details
Organizational Change Management
Automation, Cloud, DevOps, Agile, AI, Digital Transformation, Managed Services; you name it, all have one thing in common – Change.
The science of organizational change management – or OCM – can dramatically reduce the amount of time it takes for your workforce to rebound and for your company to realize the benefits of a transformation. Studies show more than 60 percent of a project's success hinges on people, even when new technology, processes and knowledge assets are firmly in place.
Join us on May 2nd in Toronto, where thought leaders in the OCM space will discuss the art and science of Change Management. Learn about the Six Pillars of OCM and best practices to realize benefits faster.
In order to lead this discussion forum, Core is pleased to welcome Randy Geoghagan, Partner OCM at ISG will discuss their experience leading large change initiatives.
Randy Geoghagan : Partner, ISG Organizational Change Management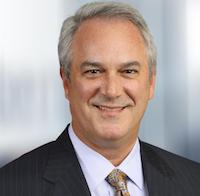 Randy is the global leader for ISG's Organizational Change Management (OCM) practice. An executive with more than 25 years of consistent success in building and deploying global OCM programs. As lead Partner across all ISG OCM accounts, he uses his combination of OCM, industry and technical experience to guide clients through large-scale initiatives with complex business, process and technology changes.
In 2009 Randy founded TracePoint Consulting, LLC – a privately held, niche consulting firm specializing in Organizational Change Management, communications, and custom training and education. ISG acquired TracePoint in 2016. He had spent much of his career as a program manager running large-scale IT-system implementations for big companies and saw a clear need in the marketplace for people who understood the process of change and how to facilitate it well in large businesses, with a strong focus on the employee experience. From 2014 to 2015, TracePoint doubled top-line revenue, worked with numerous household-name clients, and grew its staff by 40 percent. TracePoint was named a "preferred SAP provider" and appeared on the Inc. 500 list of America's fastest growing companies before the firm was acquired by ISG.
Dan Lassiter : Senior Director, Transformation Services, Infor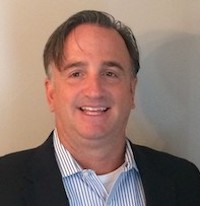 Dan Lassiter is the Americas Leader for Infor's User Adoption Services and Education practice. He has over 25 years of experience as a Practice Leader and Management Consultant in the professional services industry with focus in Business Strategy, Business Transformation and Organizational Change Management. Additionally Dan has been a leader and team member on numerous SAP, Oracle and Infor ERP, HCM, and CRM engagements. This collective experience has provided a wide range of knowledge and first hand "war stories" that allows him to drive strategic and measurable business results for organizations. His success is demonstrated through a record of establishing strong client relationships; delivering business and P&L targets on managed projects while maintaining high client satisfaction; and building internal organizational capabilities by overseeing and supporting operational and practice development activities.
Allen Hatfield: Assistant Vice President PeopleCare, Discount Tire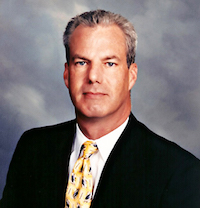 Allen is currently responsible for the Employee Experience Strategy, which includes recruiting, hiring, and training the service tech staff of over 14,000 employees for the company's 1030 locations in the United States. With over 42 years of experience he has held many positions. Starting as a service tech he worked his way up to Regional Vice President, responsible for workforce management, developing, and leading the execution of retail strategy. Additional responsibilities included real estate, marketing, and overall profitability of those regions.
After success in the operations field, Allen was asked to join the corporate office in 2013. Early accomplishments included co-leading the initiative of developing and launching a new Organizational Change Management Department. He led choosing a vendor partner, methodology selection, recruiting practitioners, as well as socializing, training, and coaching over 1800 corporate and regional managers and executives. The department has grown and matured. The team is consulted frequently by the C-Suite to assist in developing and launching projects and strategies across all business segments.
As a visionary thought leader, he is consulted in many enterprise projects that involve people, process, and technology. Allen is a driven servant leader, a culture keeper, and is passionate about mentoring and helping people with their careers.
Osler, Hoskin & Harcourt LLP
100 King St W, Toronto, ON M5X 1B8
63rd Floor
8:00 – 8:30: Breakfast
8:30 to 9:15: Presentations, questions and discussion
9:15 – 9:30: Break
9:30 to 10:15: Panel Discussion
Select number of tickets and Click on the orange Register button below to register for the event.
NOTE: You must be logged in to register as a CORE member.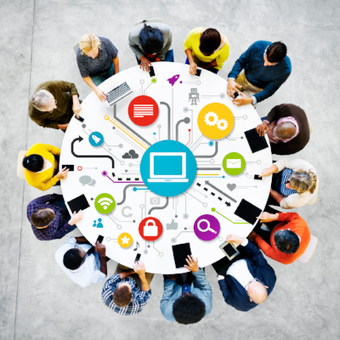 100 King St W, Toronto, ON M5X 1A9, Canada. Suite 6300