Discussion Forum - Disruption in the Wealth Management Industry
Event Details
A thought-provoking presentation and discussion on the emerging technology, regulatory disclosure, communications and disruptive trends affecting the wealth management industry.
Anthony Boright - President of InvestorCOM Inc.
Anthony has 30 years of marketing and sales experience in the technology, financial services and consumer packaged goods industries. Anthony is co-founder of InvestorCOM, an innovative financial technology outsourcing company serving the financial services and insurance industries.

Prior to InvestorCOM, Anthony founded VAULT Solutions, a dynamic technology firm focused on creating customer-facing web solutions for the financial services industry. Previously, he was V.P. Marketing and Sales for Communicopia, a leading developer of Internet solutions for the wealth-management industry, and creator of The Fund Library (www.fundlibrary.com), Canada's online mutual fund resource centre.

Anthony began his financial services career with investment dealers Morgan Stanley Canada and CIBC/Wood Gundy, where he worked on institutional and retail fixed income trading desks. A highly involved player in the Canadian Internet and financial services arenas, he is a member of the Investment Funds Institute of Canada's (IFIC) Point of Sale implementation and Financial Literacy committees, and writes for various trade periodicals.
Sue Britton, CEO and Founder, FinTech Growth Syndicate
As CEO & Founder, Sue and the Syndicate team bring a depth and breadth of corporate and start-up experience and passion in FinTech, InsurTech and innovation to their clients.
The FinTech Growth Syndicate provides corporate innovators and start-up company leaders the tools and expertise they need to grow their businesses and accelerate their response to the changing needs of their clients.
We specialize in 2 things – engaging you with the ecosystem outside your organization, and working with startups to master B2B sales and partnering. Our model is designed to provide you with agile, on the ground experts in Toronto and Kitchener/Waterloo – talent that has deep experience in corporate innovation, design thinking, commercialization, B2B market expansion and partnering. We are truly deep in innovation and disruption, are plugged into every corner of the ecosystem, and can leverage our relationships and knowledge of the global FinTech ecosystem to accelerate innovation.
Prior to starting the company, Sue was Vice President & Head of Global Innovation for D+H, the 21st largest FinTech globally. She was also responsible for distribution and marketing strategies through partners and channels, and is an expert in influencer relations and how to sell through strategic partners in global financial markets.
She was SVP and General Manager of a start-up business unit she created for Broadridge, where she invented and launched award winning solutions for brokers and dealers in Canada, that grew to $40 Million in revenue in 24 months. Sue has spent 25 years in various corporate executive positions.
Sue is a thought leader, speaks at numerous events, and holds many advisory roles that help to drive awareness and progress in Canada around innovation and FinTech, including the ICT Advisory Board for Global Affairs Canada, FinTech Advisory Committee for the OSC Launch Pad, Advisor for the Digital Finance Institute, and mentor to the HK FinTech SuperCharger.
Sue has a Bachelor of Commerce from Ryerson University, has 3 children, and lives in Toronto with her husband and youngest son.
Matthew Spoke, CEO and Co-Founder of Nuco
Matt is a CPA who started his career at Deloitte, and subsequently founded the Deloitte blockchain team known as Rubix. Having spent the past 3 years working exclusively in the blockchain space, he's established industry-leading expertise and committed his professional career to seeing blockchain technology achieving its full potential within enterprise markets. Matt has worked closely with some of the world's leaders on this topic, receiving global recognition in the form of conference keynotes, article mentions/quotes, and sought after thought leadership. Matt is also a Founding Steward of the Muskoka Group, a Fintech Advisor to the Ontario Securities Commission, and a Founding Board member of the Enterprise Ethereum Alliance.
Continental Breakfast: 8:00 - 8:30 a.m.
Presentation: 8:30 - 9:15 a.m.
Networking Break: 9:15 - 9:30 a.m.
Panel Discussion and Q&A: 9:30 - 10:30 a.m.
Select number of tickets and Click on the Purchase Tickets orange button below to register and/or pay for the event.
NOTE: You must be logged in to register as a CORE member.
Torys, 79 Wellington Street W, 33rd Floor, Toronto, ON
Select number of tickets and Click on the Purchase Tickets orange button below to register and/or pay for the event.
NOTE: You must be logged in to register as a CORE member.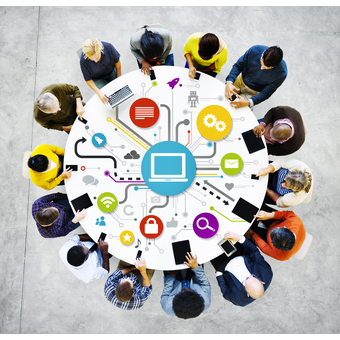 Torys, 79 Wellington Street West, 33rd Floor, Toronto, ON, Canada