Discussion Forum - March 22, 2018 - Partnering for Collaboration: Using Communication Tools With Your Service Partners . (In-person and livestream)
Event Details
Organizations are overloaded with disconnected information, the benefits of enterprise level collaboration tools to help improve communication with their internal and external partners is becoming a necessity, but sometimes can be more work than they are a benefit if not used correctly as it is both a cultural shift to open communication and technology skillset change.
LTI will help walk you through some best practices, tips, business benefits and lessons learned through implementing enterprise level social networking and application life cycle solutions. Transforming employee engagement and empowerment through collaboration along with using these tools to better communicate with partners
Yasemin Sezer - LTI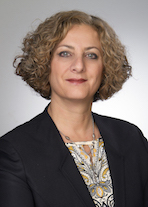 Yasemin Sezer has been with LTI Canada and its predecessor organizations Citigroup, Unisen and AGF for over 15 years and currently heads technology delivery organization. She is responsible for end-to-end delivery of technology solutions spanning Architecture, Business Analysis, Development, Testing and PMO both in Canada and globally. Yasemin oversees delivery of solutions for Transfer Agency applications for Wealth/Asset Management in a SaaS model, Big Data/AIM solutions for Reporting and Analytics, Web Services, Digital Case and Content Management solution, Client and Advisor Portals, Digital Transformation and Automation solutions for both Business and IT. Yasemin has taken the organization through full transformation in the last 3 years driving significant improvements in quality, client satisfaction and full automation of SDLC. Yasemin has a B.Sc. in Electronic Engineering from Bosphorus University in Istanbul.
Jana Nagulan - LTI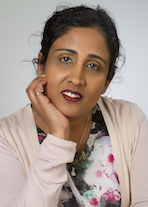 Jana Nagulan is a senior manager within the Product team at LTI Canada, known for its trademark recordkeeping product, Unitrax. Jana has over 12 years' experience engaging with some of the largest insurance companies, banks and wealth management firms in Canada and abroad. Jana works closely with our customers on new product innovation, enhancing the customer experience & operational efficiencies across the insurance and wealth management domain. As part of the LTI product team, Jana hosts and manages recurring customer forums where new product features, business needs & issues are raised, discussed and solutioned. As part of LTI, a global technology solutions provider, Jana also participates in insurance and wealth technology engagements around the world, sharing her Canadian domain expertise, and bringing a global perspective back to the solutions that we provide in Canada. Her positive energy and passion to solve may one day lead to a fintech startup.
Daniel O'Leary - Facebook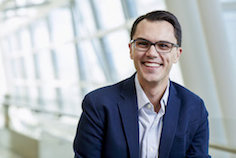 Workplace by Facebook is a communication platform that enables organizations to bring people and information together to get work done.

Dan was on the founding team for Workplace where he led some of the earliest Workplace deployments and worked to build out the service partner program. Dan now leads the Workplace Service Partner program in North America where he is passionate about building communities and bringing the world closer together at work.

Dan joined Facebook from Box, where he served as Principal Solutions Architect and worked with accounts like Ely Lilly and GE. Dan helped lead the professional services team through the IPO, working on programs like Box Shuttle, Information Governance and the Box Platform. Prior to Box, Dan was a Box MVP and built integrations with document automation and electronic forms products that served enterprise clients. Dan serves as an advisor to companies like MxHero, and he attended Cal Poly, San Luis Obispo where he studied international relations
Brent Merriman, Assistant Vice President, Corporate and Client Engagement Communications, CIBC Mellon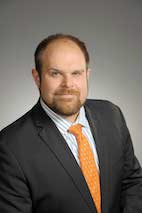 Brent Merriman leads the team responsible for CIBC Mellon's corporate external communications, including marketing, digital, public relations, issues management, change management, strategic client engagement and employer-of-choice communications. He has more than 15 years of experience as a corporate storyteller, marketing strategist and educator. Since joining CIBC Mellon in 2008, Brent has held progressively senior internal and external communications roles within the company.
An active volunteer, Brent serves as a member of the Board of Directors and chair of the marketing committee for the Duke of Edinburgh's International Award (Ontario), a non-profit organization seeking to challenge, empower and recognize youth aged 14 to 24. He is past chair of CIBC Mellon's corporate social responsibility (CSR) steering committee, past chair of its governance and ethics CSR subcommittee, and a current member of the company's parenting committee. Brent holds an Honours Bachelor of Arts degree from Queen's University and a Master of Education from York University.
Torys
79 Wellington St W, 33rd Floor
Toronto, ON
M5K 1N2
Canada
8:00 - 8:30 – Breakfast and networking
8:30 - 9:15 – Keynote speakers & questions
9:15 - 9:30 - Coffee & Networking
9:30 - 10:15 - Panel Discussion
10:30 - Session Complete
Select number of tickets and Click on the orange Register button below to register for the event.
NOTE: You must be logged in to register as a CORE member.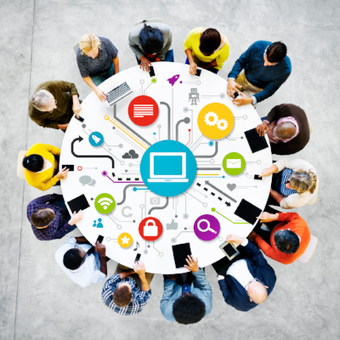 Torys, 79 Wellington St W, 33rd Floor Toronto, ON M5K 1N2, Canada