Discussion Forum - February 22, 2018 - Managing Security in a Multi-Vendor Environment (In person and Livestream)
Event Details
Security is always a top concern for organizations, but in today's world, with the majority of organizations being supported by an ever growing number of service partners, that concern has grown even higher. Organizations across Canada re asking themselves 'who's on first' if a potential breach is to occur.
In an environment which now includes SaaS, Cloud and multiple partners touching every aspect of your business, how can you ensure you are prepared ? Can you build a data centric security focus leveraging machine learning and blockchain? How can you be sure your partners are talking to each other with your best interest in mind? Do you have the correct resources, skills and core competencies either in-house or through a partner ?
Join us on February 22nd where Long View will talk through the new world of multi-vendor security, and present some of the best practices for organizations in a multi-vendor environment. Longview will also be joined by WSIB and Deloitte for a panel discussion, where you can ask questions and gain an understanding of how other organizations are preparing themselves as well.
This session will be held in Toronto, and is available as a live-stream as well
Garry Hawkings - Longview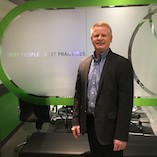 Garry is responsible for Long View's security vision and practice, providing leadership and oversight while coordinating the development and management of Long View's security practice. Garry has extensive experience building security consulting businesses through various positions previously held at Telus and Bell. He brings to Long View over 25 years of security experience and executive engagement having held the responsibility for key accounts across several industries. Garry has created security operational models for large enterprise accounts, managed technical support teams, and developed managed security services infrastructure.
As Long View's Information Security Officer, Garry sees his primary role as a business enabler, focusing on understanding our customers' business requirements and expectations, to ensure their security services are appropriately aligned.
Garry will leverage experiences and best practices that should be considered for procuring security services and products. Careful consideration that needs to be taken pre, during, and post selection coupled with mindful consideration for the rapidly changing and ever increasing risks related to the CyberSecurity landscape
Vignesh Krishnamoorthy - Deloitte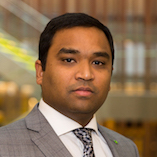 Vignesh has over 12 years of experience in Cyber Security Management; and has worked extensively with global clients in Retail, Banking and Financial Services Industry.
Vignesh focuses much of his efforts in the areas of cyber security and risk management governance, frameworks including third-party cyber risk management. He has worked extensively to enable third-party security coordination programs for Fortune 500 clients in the Financial Services Industry, especially focused towards Information Security and data loss prevention. He is also a Certified Information Systems Security Professional (CISSP) and Certified Information Systems Auditor (CISA)
Giuli Pegolo - WSIB
Giuli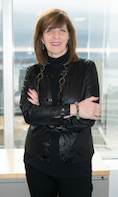 is the VP of IT Operations at WSIB. She is responsible for all IT Operations, specifically Infrastructure, service management and end user services, IT security and Production support and control. Giuli is responsible for several significantly critical and complex project, such as; the migration of all applications and infrastructure from WSIB's Data Centre to a vendor managed Data Centre, implementation of ServiceNow and migration to O365.
Previous to WSIB, Giuli had spent all of her career in IT consulting and was led number of large complex transformation projects both in the public and private sector.
Giuli graduated from the University of Toronto with a degree in Industrial Engineering. She a Professional Engineer and is a member of APEO.
Goodmans LLP
333 Bay Street, Suite 3400
Toronto, ON
M5H 2S7
8:00 to 8:30 am – Breakfast and networking
8:30 to 9:15 am – Presentations, questions and discussion
9:30 to 10:15 am – Panel Discussion
Select number of tickets and Click on the orange Register button below to register for the event.
NOTE: You must be logged in to register as a CORE member.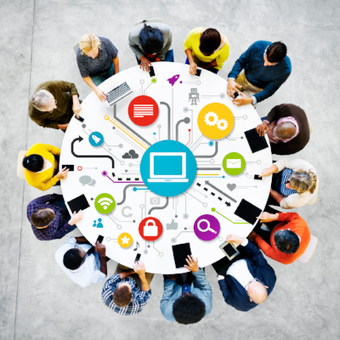 Goodmans LLP - 333 Bay Street, Suite 3400 Toronto, ON M5H 2S7