Advanced Service Levels - Discussion Forum - December 5, 2018
Event Details
Most outsourcing agreements have some service levels that were developed by the original deal team with the intent of managing performance. Many of this were not established effectively and are not being used to produce the service provider behavior and service delivery outcomes that was desired by the buy side organization. Most agreements have provisions to enable periodic review and adjustment of service levels to better reflect buy side organization priorities and changing service delivery focus.
There are several structural models being adopted that do provide the right mix of service level performance, ensuring a focus on the critical performance indicators. How can you design the actual service level structure effectively? What are the types of performance measurement? How are Service Level Requirement remedy models being structured to delivery results? What are the common challenges and advanced best practices?
Join us on December 5th where Merit Outsourcing Advisors will present some of the best practices used in organizations with effective service level management. Merit Outsourcing Advisors will be joined by a buy side client, a third party leading lawyer and a service provider where you can ask questions and hear their perspectives on the key topics.
Michael Hart

Michael is the Managing Partner for Merit Outsourcing Advisors, a leading Canadian Sourcing Advisory firm. Prior to his current leadership role, he was in the outsourcing practise at Deloitte, PricewaterhouseCoopers Consulting and IBM. His expertise is focused on developing business process and IT sourcing strategies, outsourcing deal investigation, providing transaction leadership, structuring offshore service delivery, advising clients on outsourcing re-negotiation strategies, building effective outsourcing governance and vendor management models, and services delivery optimization strategies.

He is an elite sourcing advisor, with a strong working knowledge of Application Management Services, Human Resources, Customer Care, Finance & Administration, Procurement/Strategic Sourcing, Information Technology Infrastructure and other business processes.

Michael has a Master of Business Administration in Marketing from Schulich School of Business, York University in Toronto. He is a frequent speaker at outsourcing and sourcing industry events, including: Centre for Outsourcing Research & Education (CORE), The Canadian Institute, Schulich School of Business, Project Management Institute and the Canadian IT Law Association.
Tory's
79 Wellington St W #3000
Toronto, ON
M5K 1N2
Canada
8:00 – 8:30: Breakfast
8:30 to 9:15: Presentations, questions and discussion
9:15 – 9:30: Break
9:30 to 10:15: Panel Discussion
Select number of tickets and Click on the orange Register button below to register for the event.
NOTE: You must be logged in to register as a CORE member.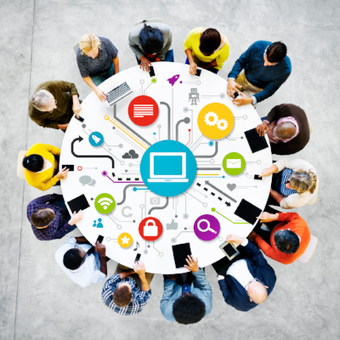 79 Wellington St W #3000, Toronto, ON M5K 1N2, Canada