Event Details
Practical Crowdsourcing: integrating the Crowd into your business
A company's greatest asset is its employees, who possess a wealth of talent, experience and "tribal knowledge" of internal strategies, processes and systems. But as customer needs, competitive offerings, and buying preferences evolve, companies have a hard time keeping pace, as hiring practices are typically "lagging indicators", due to the time and effort to justify new positions and execute the hiring process.
Crowdsourcing can jumpstart creativity and accelerate product lead times by bringing new ideas and expertise. The challenge for any company, therefore, is to combine the wisdom of its workforce with the power of the Crowd to produce meaningful innovation, and models for governing how Crowdsourcing is integrated into an enterprise resource strategy.
All of this is happening at major companies today, and Dave Messinger, Chief Architect and VP of Product at Topcoder will describe how it's done – and how the models are evolving.
Keynote Speaker:
Dave Messinger, Chief Architect and VP of Product at Topcoder

Dave Messinger is the Chief Technologist at Topcoder, where he is in charge of all crowdsourcing products and technology. He is responsible for the platform and overall community development methodology. Prior to his current role, Dave spent seven years as Topcoder's Chief Architect, during which time he oversaw the platform, community growth, and component-based methodology. He received a BS in Computer Science from Trinity College and began his career as a software consultant working on a variety of ecommerce and enterprise projects at Tallan and Amentra.
Moderator:
Catherine Samuel, Partner at McCarthy Tétrault
Catherine Samuel is a partner in the Technology Group and Business Law Group at McCarthy Tétrault. Her practice is broadly based with an emphasis on complex M&A and commercial transactions, including procurement, IT and outsourcing transactions, acquisitions and divestitures, joint ventures and strategic projects. Catherine gained valuable industry experience during a one-year secondment with the legal and commercial group of a leading global consulting, technology services and outsourcing firm.
Acting for Canadian and international clients in the energy, telecommunications, technology, retail, healthcare and financial services industries, Catherine brings significant experience to procurement and sourcing transactions, including outsourcing, offshoring and shared services deals.
Catherine received her B.A. in English from the University of Toronto in 1992, followed by an LLB (with Distinction) in 1998, from the University of Saskatchewan where she was a recipient of the Law Society of Saskatchewan Prize in Professional Responsibility and the Canadian Petroleum Law Foundation Prize in Natural Resources Law. She was called to the Alberta bar in 1999, and the British Columbia bar in 2004.
McCarthy Tetrault
421 7 Ave SW
Calgary, AB T2P 4K9
Canada
3:00 – 3:45: Keynote presentation
3:45 - 4:00: Coffee Break
4:00 - 4:45: Panel Discussion
4:45 - 6:00: Cocktail Reception
Select number of tickets and Click on the orange Register button below to register for the event.
NOTE: You must be logged in to register as a CORE member.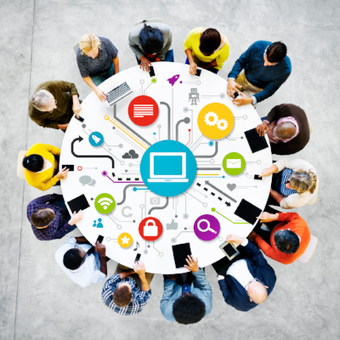 421 7 Ave SW, Calgary, AB T2P 4K9, Canada