Discussion Forum - April 19, 2018 - Cyber Resilience
Event Details
Today, critical business information is increasingly vulnerable to cyber attacks that are designed to cripple your business or permanently destroy your IT systems.

With sophisticated tools and resources at their disposal, cyber criminals may have more information about your security defense systems than you have about their attack capability. The alarming number of breaches at organizations thought to have impregnable defenses is making security experts believe that breaches are an inevitable reality. Organizations require a unified cyber resilience lifecycle approach to help identify and prioritize critical assets, determine risk, and establish resilient defense and recovery capabilities.
Join us, as IBM will walk you through the partnership approach, helping you protect your organization.
Valerie Egginton (IBM) - Associate Partner, Resiliency Consulting
Valerie Egginton is a certified Executive Consultant and is the Associate Partner in IBM Canada's Business Resilience Consulting Practice. Valerie has more than 20 years experience in Canadian business having focused on business resiliency for the past 15 years. As a Business Continuity and Resiliency consultant, Valerie has worked with many organizations in a variety of industries including Retail, Finance, Manufacturing and Distribution, Pharmaceutical and Healthcare as well as Higher Education.
Much of the work Valerie has done over the past few years has focused on Risk Assessment, Business Impact Analysis, Crisis Management and Crisis Communications as well as Pandemic Planning. Valerie has spent the past two years completing large consulting engagements in the Caribbean banking business.
Valerie is a Certified Master Business Continuity Professional (MBCP) with DRI Canada.
8:00 to 8:30 am – Breakfast and networking
8:30 to 9:15 am – Presentations, questions and discussion
9:30 to 10:15 am – Panel Discussion
Select number of tickets and Click on the orange Register button below to register for the event.
NOTE: You must be logged in to register as a CORE member.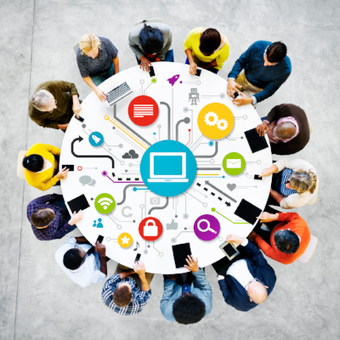 McCarthy Tetrault. 66 Wellington St W. 53rd Floor. Toronto, ON M5K 1E6, Canada