Discussion Forum - April 19, 2018 - Cyber Resilience
Event Details
In today's interconnected world, cyber attacks on Financial Institutions is a global issue with each year being riskier than the last. Your critical business information is increasingly vulnerable to attacks that are designed to cripple your business or permanently destroy your IT systems. This is not just an IT issue but inherently one that affects your brand and reputation, which of course impacts customer confidence in your services.

With sophisticated tools and resources at their disposal, cyber criminals may have more information about your security defence systems than you have about their attack capability. The alarming number of breaches at organizations thought to have impregnable defences is making security experts believe that breaches are an inevitable reality. Organizations require a unified cyber resilience lifecycle approach to help identify and prioritize critical assets, determine risk, and establish resilient defence and recovery capabilities.

Are You ready?
Join us on Thursday April 19th, 2018, as Valerie Egginton, Executive Consultant, IBM GTS Resiliency, discusses how a strong partnership with a trusted IT service provider can mitigate the impact of a cyber attack on your business.
Valerie Egginton (IBM) - Associate Partner, Resiliency Consulting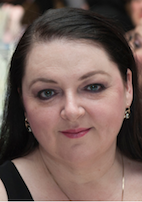 Valerie Egginton is a certified Executive Consultant and is the Associate Partner in IBM Canada's Business Resilience Consulting Practice. Valerie has more than 20 years experience in Canadian business having focused on business resiliency for the past 15 years. As a Business Continuity and Resiliency consultant, Valerie has worked with many organizations in a variety of industries including Retail, Finance, Manufacturing and Distribution, Pharmaceutical and Healthcare as well as Higher Education.
Much of the work Valerie has done over the past few years has focused on Risk Assessment, Business Impact Analysis, Crisis Management and Crisis Communications as well as Pandemic Planning. Valerie has spent the past two years completing large consulting engagements in the Caribbean banking business.
Valerie is a Certified Master Business Continuity Professional (MBCP) with DRI Canada.
Robert Bracey (Quartet) - CEO and President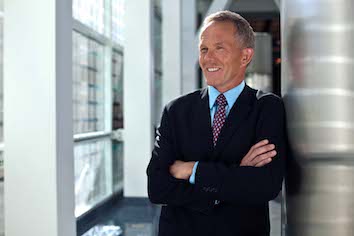 Robert Bracey is the CEO and President of Quartet Service Inc.. In addition to being Director of CameronHelps/Team Unbreakable (a youth suicide awareness and prevention organization), Rob also serves on the board of CODE (an international agency focused on advancing literature and education in some of the world's regions in greatest need). Rob has over 35 years of experience in consulting, management and sales including roles at Nortel, Coopers & Lybrand and several boutique financial firms. He has also served as the Co-President of Venture Tech Network (VTN), North America's biggest IT service provider association. Rob has had entrepreneurial experience in Japan, the former Soviet Union and Australia. He was the former President of the Canada Japan Society in Toronto and served on the board of Big Brothers Big Sisters of Canada. He taught at Western's Business School and co-authored a leading text book while teaching at the University of Toronto. Mr. Bracey earned an Honors Degree in Business Administration from the University of Western Ontario and an MBA in Japanese from one of Japan's leading universities. His MBA was completed under full academic scholarship.
McCarthy Tetrault
66 Wellington St W. 53rd Floor.
Toronto, ON M5K 1E6
8:00 to 8:30 am – Breakfast and networking
8:30 to 9:15 am – Presentations, questions and discussion
9:30 to 10:15 am – Panel Discussion
Select number of tickets and Click on the orange Register button below to register for the event.
NOTE: You must be logged in to register as a CORE member.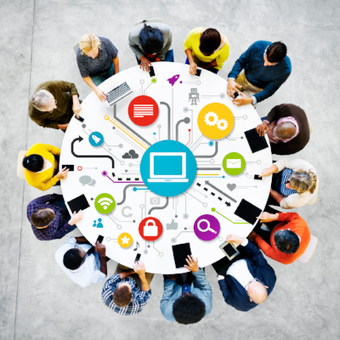 McCarthy Tetrault. 66 Wellington St W. 53rd Floor. Toronto, ON M5K 1E6, Canada