Event Details
The world of Sourcing is changing fast, and more than ever organizations need to be prepared. Whether you are in the public or private sector, new emerging technologies and tools are changing the way we look to third parties to deliver services, and value to our organizations.
Core is proud to announce their inaugural Victoria conference, where we will be exploring the future of sourcing, discussing how we need to change our thinking in managing our new ecosystem of providers.
This conference will feature presentations from leading Canadian organizations on emerging trends, and will also feature an end of day panel discussion featuring senior members of the BC Government to discuss the current and future goals of BC
Thank you to our sponsors, Tata Consultancy Services, IBM & KMPG !




The Future of Sourcing Conference
Start End Description Topic Speaker
8:00
9:00
Networking Breakfast
9:00
9:10
9:10
9:40

Procurement Transformation in BC

Tracee Schmidt - BC Gov SPO

9:45
10:30

Ashok Krish

Global Head, Digital Workplace

10:30
11:00
Break
11:00
11:45

Digital Transformation in Government

Richard V. Varos, Jr.

Vice President, Government Industry

11:45
12:30

The Integrated Futures of Category and Portfolio Management

12:30
01:30
Lunch
01:30
02:45

Moderator: Dr. Ron Babin, Core Chair
Ashok Krish
Richard V. Varos Jr.
Bobby Dhanoa
Hayden Lansdell - BC Gov
Tracee Schmidt - BC Gov: SPO

02:45
03:00

Dr. Ron Babin - Core Board Chair
Rushi Raja - Core CEO
Illustrative / subject to change
Delta Ocean Point
100 Harbour Rd, Victoria, BC V9A 0G1, Canada
Ashok Krish, Global Head, Digital Workplace Tata Consultancy Services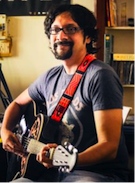 Ashok helps customers imagine the future of work for their employees.
His global team works at the intersection of design, technology and behavioural science, and helps conceptualize and implement modern, persuasive and immersive intranets, collaboration and learning experiences.
Ashok additionally heads the Digital Workplace Reimagination initiative within TCS, designing/building and implementing social collaboration, HR apps and Microlearning platforms for 400,000+ associates.
Outside the office, Ashok is an open source enthusiast, a classical violinist, guitarist, amateur cellist, columnist for various newspapers, as well as a former radio jockey.
Richard V. Varos, Vice President, Government Industry, IBM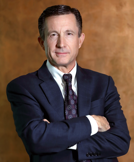 As Vice President of IBM's Government Industry, Richard Varos is responsible for IBM's Market Segments across its Global Government Industry business. He leads the sale of IBM's industry solutions to address the complex array of issues that government clients face. In this role, Richard works closely with government leaders across the world to help leverage IBM's capabilities and proven best practices in order to address emergent challenges, meet citizen demands and ensure ongoing economic growth.
Before assuming his current position, Mr. Varos was the Vice President of Public Sector in the Growth Markets, responsible for IBM's business across the Government, Healthcare, Life Science and Education industries. He led overall sales of IBM's information technology product and services portfolio, including the establishment of partnerships for this business segment.
Previously, Mr. Varos served as the Worldwide Director of Smarter Cities Solutions within the Public Sector. This practice provides solutions to clients addressing the emerging transportation, water management, and public safety challenges they face as leaders of cities around the world. Mr. Varos was responsible for sales of an IBM portfolio of offerings that enabled clients to reduce costs, improve the performance of their city infrastructures, and increase the quality of services offered citizens. Additionally, Mr. Varos held the position as Director of Sales and Strategy for IBM's Global Public Sector Organization which comprises some of the world's largest clients from the government, healthcare, and education industries. Over a three year period, this multi-billion dollar segment of the IBM Corporation grew significantly by increasing its market share and becoming one of the company's consistently top performing business units.
Mr. Varos has more than 25 years of experience in the Information Technology marketplace with an extensive background in sales, operations, and brand management. In his previous position in the Global Public Sector, Mr. Varos was the Central United States Regional Sales executive for IBM's System p UNIX offerings. There he drove IBM's UNIX brand to a market leadership position and became the top performing System p sales unit within the company.
Previous IBM positions for Mr. Varos include regional Sales Executive for IBM's mainframe business; Regional Sales Manager for IBM's Systems and Technology Product for the Automotive Industry; and a variety of other management positions. Mr. Varos began his career with IBM in 1988 as a marketing representative for Industrial Sector clients at IBM's Cleveland, Ohio sale office.
Mr. Varos holds a Bachelor of Science degree in Electrical Engineering, Computer Science, and Mathematics from Geneva College and a Masters of Business Administration from Case Western Reserve University.
Bobby Dhanoa, Chief Procurement Officer, KPMG International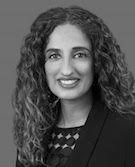 Bobby Dhanoa is passionate about sourcing in times of intense disruption. As Chief Procurement Officer for KPMG International, Bobby's focus is on building a transformational procurement function that adds value to a truly global business – embracing technology, managing shifting geopolitical dynamics and driving efficiencies.
Bobby brings more than 20+ years of procurement experience building highly effective teams, leading successful complex change initiatives, and building collaborative internal and external relationships. Bobby has extensive experience in creating value in operations, and balancing this value with risk. She has a natural capability to grasp the complex nature of purchasing activities (direct, indirect, processes) in a context of intense change.
Bobby has held global leadership roles at BP plc, Pfizer, Mars Inc., and Marks & Spencer.
Bobby is recognized by SCMAO as one of the 100 Influential Women in Canadian Supply Chain™ 2019, and is an active member of Women Executive World 50.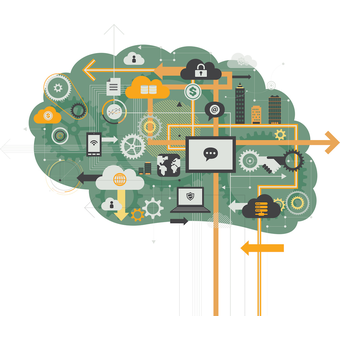 100 Harbour Rd, Victoria, BC V9A 0G1, Canada