11th Annual Conference
Event Details
CORE's 11th annual conference will take place on Tuesday November 8th in Toronto and is shaping up to be our most exciting yet. Hear about the trends outsourcing leaders are looking at and how they could, and already are changing the outsourcing market.
Keynote Speaker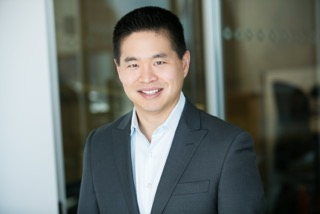 Brad Katsuyama, Founder and CEO of IEX
This year we are thrilled to announce that our featured keynote address will be by Brad Katsuyama. The subject of Michael Lewis's newest bookFlashBoys: A Wall Street Revolt, Brad is the founder and CEO of IEX a stock trading venue created to identify and correct the practice of computerized high-frequency trading (HFT) and institutionalize fairness in stock trading. Formerly Head of Electronic Sales & Trading at RBC in Toronto, Brad not only has a wealth of experience in international finance, but a deep understanding of the Canadian business market as well.
Featured Speakers
Eric Radtke,Vice President Enterprise IT Transformation Advisory & Chief Architects IBM Global Technology Services
Erik Radtke leads Enterprise IT Transformation Advisory globally for IBM Services. This includes leadership of a global team of Senior Technical Leaders who advise clients on the transformation of their Enterprise IT with a particular focus on digital transformation in outsourcing and managed services clients. Furthermore Erik leads the Chief Architects globally and ensures the transformation advisory skills are scaled and executed effectively with clients around the globe.
Stanton Jones, ISG Director of Research and Principal Analyst
Stanton Jones helps enterprise businesses and IT leaders rationalize and capitalize on emerging technology opportunities amid the shift to a future dominated by Cloud and Digital Business. He brings extensive knowledge of today's Cloud and Digital Labour ecosystems, as well as other key disruptive trends that are helping to shape and define the IT services and outsourcing markets. Stanton is a recognized expert, and has been quoted in CIO, Forbes and The Times of London.
Steve Convey, Managing Director of Accenture's Technology practice in Canada.
Steve Convey has over 30 year of experience working with businesses to leverage emerging technologies to solve their most complex business challenges. Steve also leads a Business Solutions Group globally that focuses on designing and building lightweight applications to accelerate the time it takes deliver new industry-specific solutions to clients using cloud, digital technologies, IoT platforms and AI.
7:45 - 8:20 AM

Registration and Networking Breakfast

8:20 - 8:40 AM

Welcome

8:40 - 9:40 AM

Keynote Speaker- Brad Katsuyama

Innovation in the Workplace

You can't really order someone to be innovative and expect results – people don't work that way. True innovation occurs organically, and it needs to be coaxed rather than extracted. Creating an environment where innovation can thrive is the goal.

9:40 – 10:00AM

Overview of Trends in the Outsourcing Market

10:00 - 10:45 AM

Erik Radtke - Vice President Enterprise IT Transformation Advisory & Chief Architects, IBM Global Technology

How to accelerate your company's transformation to Enterprise IT as aService (ITaaS).

In the past, buyer IT teams were responsible for making sure businesses had all of the technology capabilities and services needed to be successful. This usually meant making large-scale investments in traditional IT infrastructure. These investments often required the organization to put up a huge amount of capital and take so long to complete that they would basically be obsolete by the time they were ready to use. As a result, IT's role as a value driver within the organization was very limited. Now, this no longer has to be the case. Information Technology as a Service (ITaas) allows IT teams to scale services on demand and increase agility, ensuring that the business is always able to get the technology and services it needs, right when it needs it. The result – a more responsive, higher performing organization.

Learn from a global expert how you can accelerate your company's transformation to Enterprise IT as a Service (ITaas). Discover how Brokerage Services can help you infuse agility and flexibility across your hybrid cloud environment. Hear real examples of how ITaaS and brokerage are helping organizations achieve maximum visibility and control over the enterprise IT landscape, deliver applications faster and with scale, reduce cost, and manage risk - giving IT leaders more time and resources to create disruptive new value.

10:30 - 11:00 AM

BREAK

11:00 - 12 Noon

Stanton Jones, ISG Director of Research and Principal Analyst

Generation Three Relationships and the Digital Enterprise.

The sourcing industry is on the cusp of a new generation. Structural changes in the global economy and an

explosion of innovation in both enterprise and consumer technology have created a unique opportunity for sourcing buyers

and service providers to create new commercial relationships that can adapt to—and take advantage of—this disruption. ISG Director of Research and Principal Analyst Stanton Jones highlights the characteristics that will define emerging "Generation

Three" relationships and provides context on how these relationships will support the future Digital Enterprise.

12:00 - 1:00 PM

LUNCH

1:00 - 1:45 PM

Steve Convey - Managing Director of Accenture's Technology practice in Canada.

Intelligent Automation

Advances in analytics and artificial intelligence are breathing new life into automation technology. By eliminating repetitive tasks, and supporting humans in complex and creative problem-solving, companies are achieving productivity gains of as much as 30-40 percent, even in functions that are already automated. Businesses often turn to outsourcing providers to implement and operate such technology for them. Learn how one provider organization uses such technologies for the benefit of their client. [John Smith] from Steven Convey, Managing Director of Accenture's Technology practice in Canada will share three practical lessons learned through their research and pilot projects that will help you think beyond cost reduction, get the basics right, and embrace innovation to reap the benefits of intelligent automation.

1:45 - 2:30 PM

Speaker to be announced.

2:30 - 2:45 PM

BREAK

2:45 - 3:45 PM

Review of the Day.

Review of the day – panel of buyer, provider, advisor to discuss what was presented throughout the day.

3:45 – 4:00

CONCLUSION
First Canadian Place - entrance at 77 Adelaide Street West, Toronto, Ontario (between Adelaide and King and Bay and York Street)

Toronto, ON M5X 1C1
Phone: 416.366.6811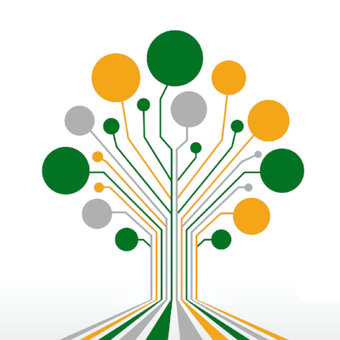 1 The Path - First Canadian Pl, Toronto, ON M5X, Canada